Party season survival: an Aussie's guide
December 2, 2019
Christmas parties, jaeger bombs and late nights are all part and parcel of the silly season, and it can often take it out of you.
Navigate the festive circuit like an Aussie, with our six-step guide.
Step 1: Fill your boots
Going out on an empty stomach? Think again. The longer alcohol stays in your stomach, the slower it is absorbed into your bloodstream and the slower is affects your body. Food helps prevent alcohol from passing through your stomach too quickly, so have a good feed before getting ready and keep it classy, babes.
Step 2: Enjoy the pre-game
An organised babe is a happier babe. Work out what you're wearing in advance and give yourself plenty of time, so you can put on some tunes, have a glass of bubbly and actually enjoy the prep.
Hot tips:
Second-day hair is best for styling
Prep your skin – cleanse, scrub and drench your skin in moisture. Our Bondi Bum body firming cream will leave your skin tight, uber-dewy and has a dose of shimmer to oomph your glow
Pop some top-ups in your bag – lippy, concealer and a versatile bronzer serum, like Rays for Days, to keep you looking oh so fresh
Step 3: Have fun and be a bit shameless
Now, we're not saying drink yourself into oblivion and wake up with the horrors. But, we are saying let go of your inhibitions and enjoy yourself. It's good for your mental health, it's good for your confidence and people will admire you for it.
Step 4: H20 on the go
Hydration is key babes, so be sure to have regular water stops throughout the night. Here's why: 1) it will slow down the effects of alcohol 2) it will keep your skin glowy 3) your hangover will thank you for it.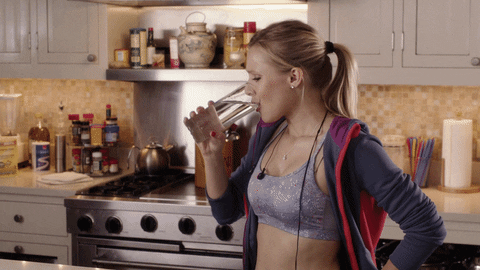 Step 5: Minimise the fallout
The golden rule of any good skincare routine is to go to bed with clean skin. Don't be waking up with panda eyes that make your look as bad as you feel. We also recommend taking a Berocca before calling it a night to help your body replenish essential vitamins and minerals while you sleep.
Step 6: Find a watering hole
Every Aussie knows nothing cures a hangover quite like a swim in the ocean. While hot Aussie temps make this far more appealing, a dip in cold water will better help mobile your energy stores. So, find a local pool or ocean, if you're feeling brave!